Bitcoin Fly Me to the Moon
21st Century Gold: Why Bitcoin is the Currency of the Future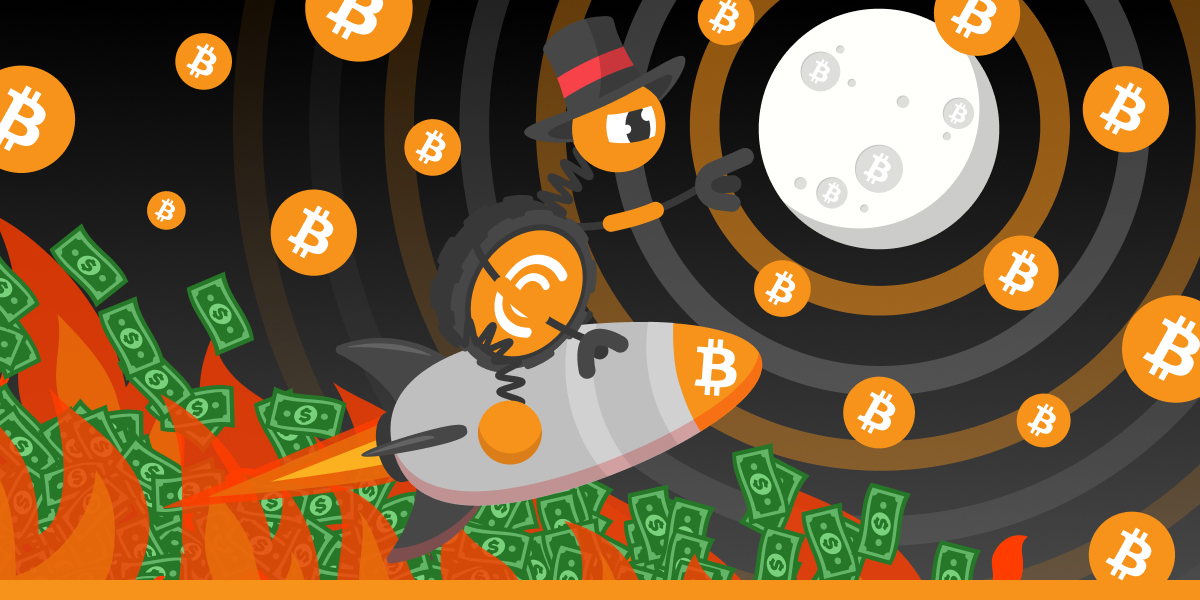 Can we actually rely on national currencies? For example, USD? They have gifted us with many gray hairs while we have been watching inflation, markets falls and global economic trends over the past few years. The inflation rate in the U.S. dollar in 2022 passed the historical maximum for 40 years and reached 7.9%.
Is it so hard to keep your savings and multiply them? Not that hard if you stop tying all your hopes to fiat currencies!
Bitcoin is the gold of the 21st century. It is the main independent cryptocurrency in the world, which has survived all the difficulties and now its price is again flying straight to the space. Frank Sinatra sang "Fly Me to the Moon" to his lover, but now this song can be rightly dedicated to Bitcoin.
It's time to spend the USD, which is hard to trust and change it for a currency that truly offers huge perspectives. You don't even need an initial supply of cryptocurrency. All you need to become part of the still-growing Bitcoin world is a bank card. Pay for CryptoTab ecosystem products just like you pay at the supermarket and get stable income in BTC for any desired period of time.
It's simple: choose CryptoTab Coin as your purchase currency, pay with your card and use CTC for purchases within the ecosystem.

CryptoTab Farm
Build your own mining farm, even without your own hardware with the Pool Mining feature.

CryptoTab Browser
Pool Miners in CryptoTab Browser — hashrate of up to 20 million on any PC! How to Pay with Card: Detailed Guide.

Cloud.Boost
Cloud.Boost in CryptoTab Browser Mobile — mobile devices should bring BTC too.

CT NFT
Revolutionary NFT-mining technology offers BTC income on any device. No energy or hardware costs — just NFT. How to Pay with Card: Detailed Guide.