All Steps and Information You Need
CT_School:

Get Started on

OpenSea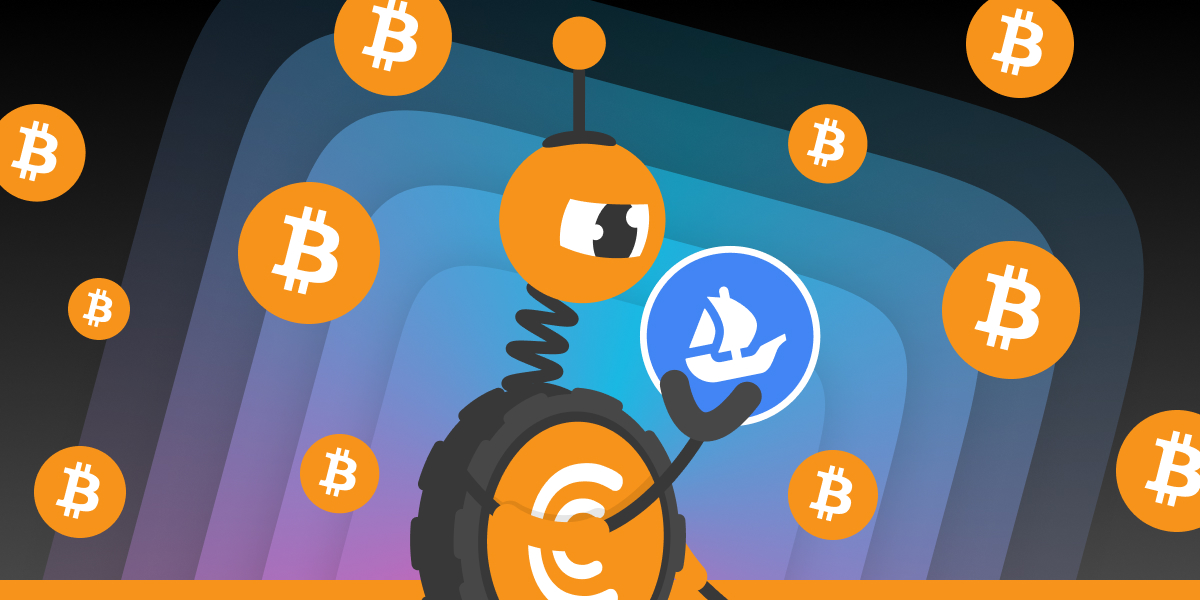 Perhaps the most important part of the NFT world, thanks to which we get access to tokens and a huge variety of them, is the OpenSea platform. But those who just started in NFT may have some difficulty and misunderstandings at first. That is why in this article we combined all the needed information so that anyone can access NFT by understanding OpenSea!
Contents:
What is Opensea?
OpenSea is an American online non-fungible token marketplace founded in 2017 by Devin Finzer and Alex Atallah. The main mission of OpenSea is to create the trusted and inclusive NFT place with the best selection for all.
How to Create Account on OpenSea?
Starting on OpenSea is fairly easy all you need is a cryptocurrency wallet and a little bit of time.
1. Go to OpenSea and on the main page click on the circular icon with a person in the upper right corner.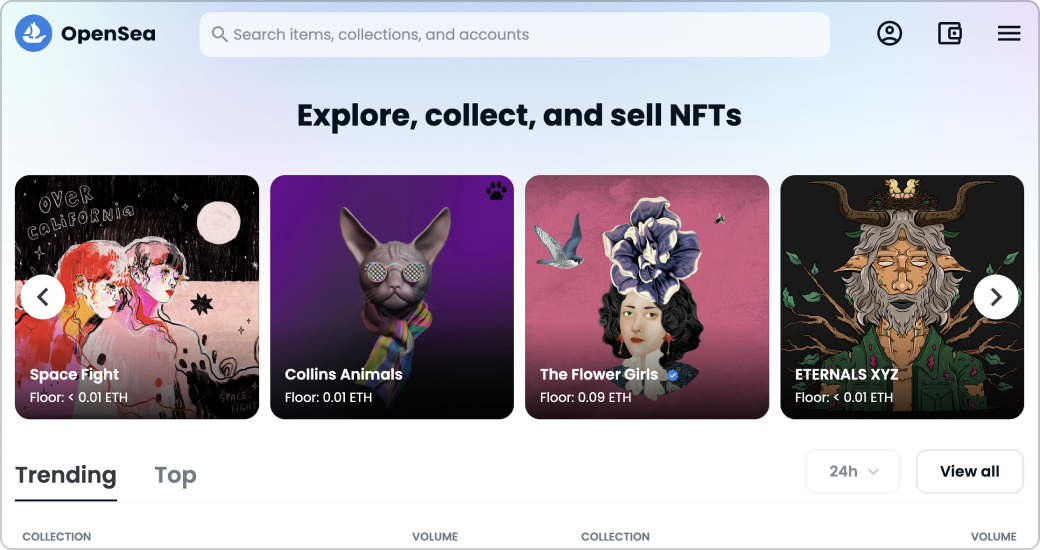 2. Choose one of the provided crypto wallet options to connect. The most popular and recommended one is MetaMask — if you do not own this wallet you can check how to get started in it here.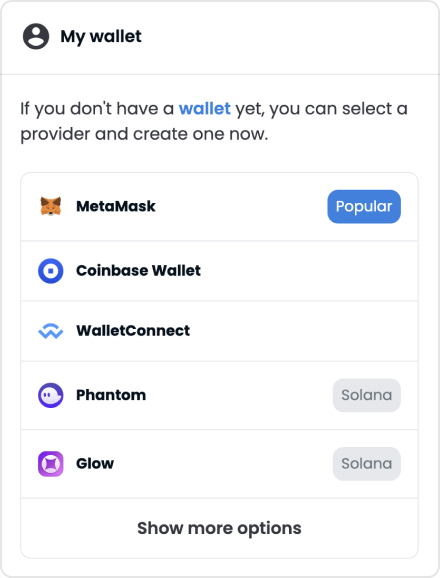 3. Go through all needed steps:
approve the connection;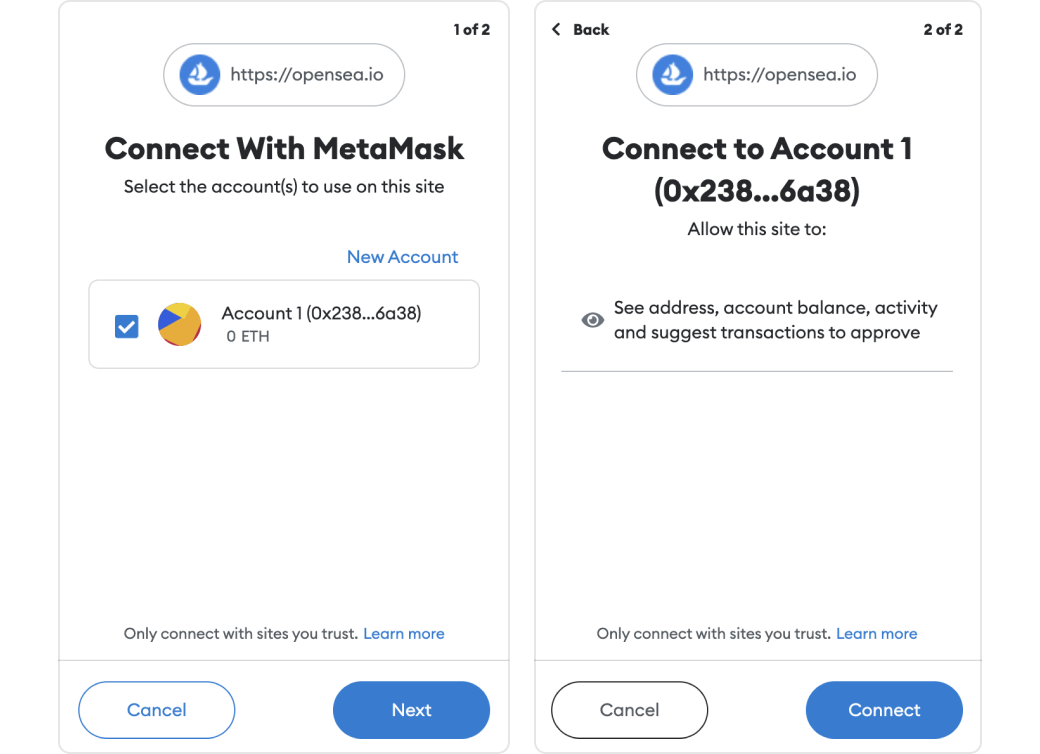 click Accept and sign on OpenSea;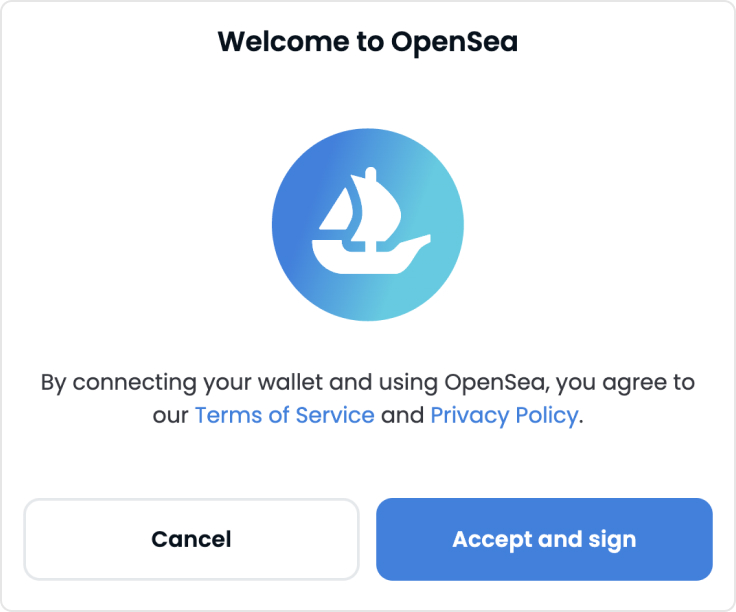 sign the signature request from OpenSea.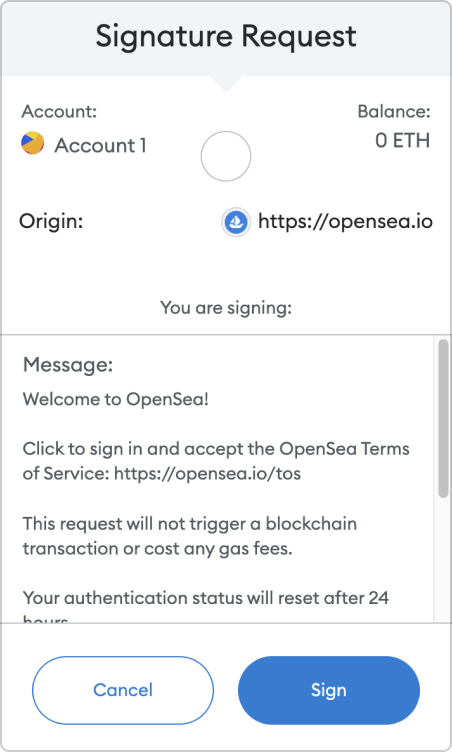 4. Once your profile is created, you can customize it! Click on the three dots located left of the profile information, then press Settings. There you can change your name, write a few words about yourself, connect email or social media, and add pictures.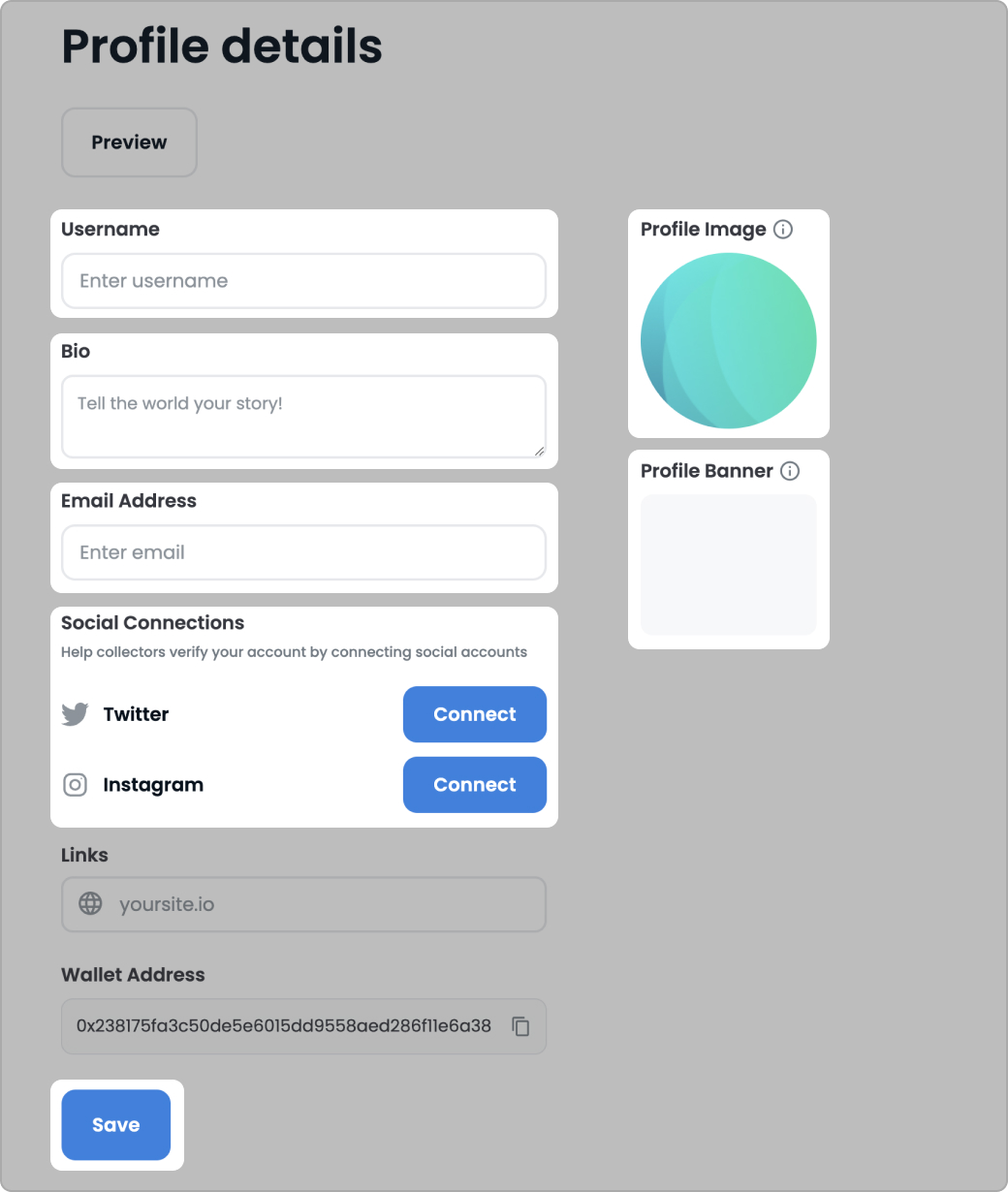 That is all! Now you have your own OpenSea profile!
How to Buy CryptoTab NFT on OpenSea?
Once you create your own profile and connect a crypto wallet, it is time to get your first NFT! And what can be better than NFT from CryptoTab which provide you with tons of useful utilities and ecosystem interaction!
1. Go to CryptoTab-Official on OpenSea.
Keep in mind: there are a lot of accounts that sell fake NFT — make sure that you interact with official CryptoTab collections! The profile creation date must be December 2021, and the number of owners and likes on the tokens is more than thousands.
2. Scroll down and find the NFT you like. You can use filters to make your search faster by clicking on three dots right to the search bar.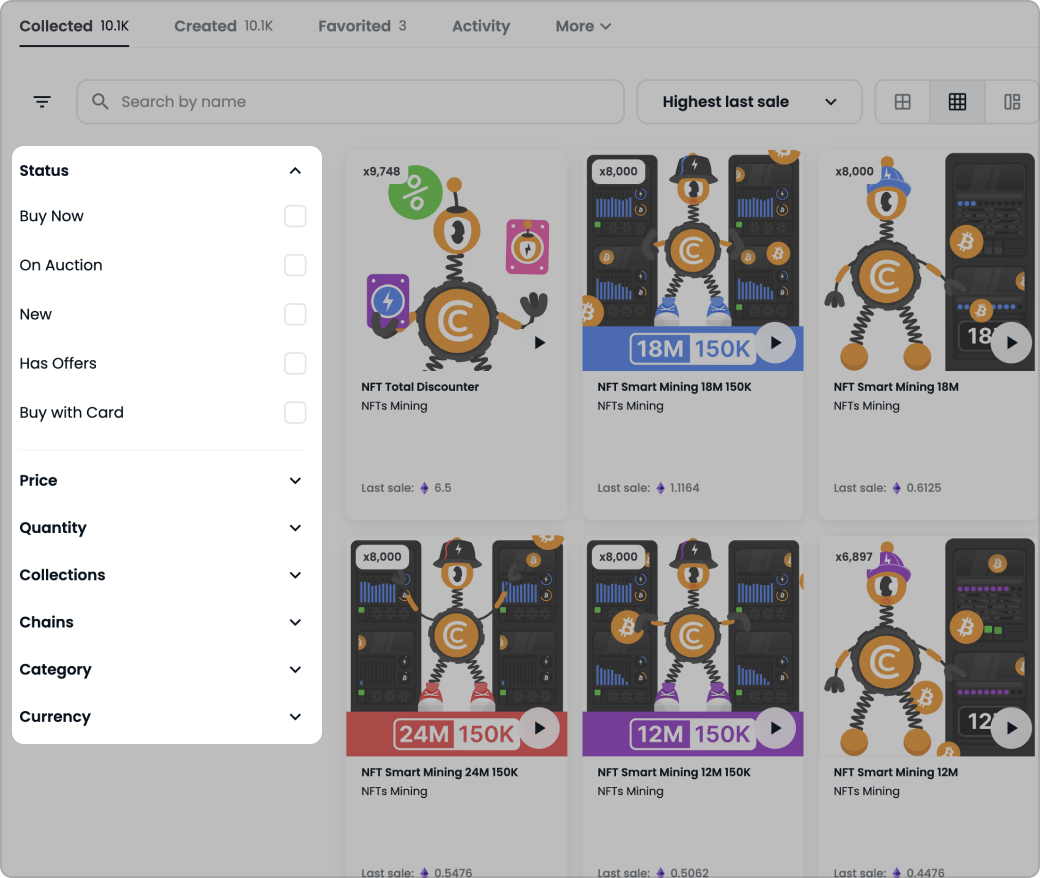 3. Click on the NFT you want to buy. On its page, you can check all the needed details about the token: price, description, contract address, and also listings from owners of this NFT as well as offers from buyers.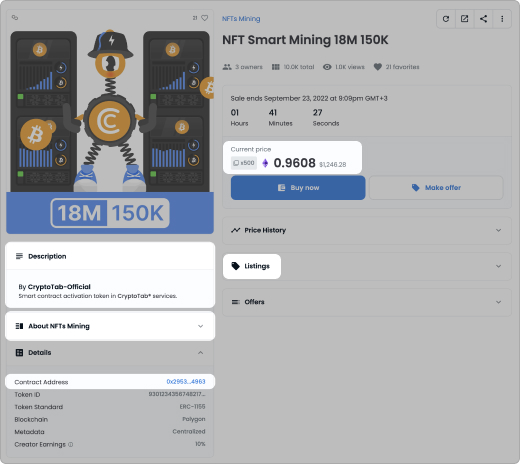 4. Click Buy now and specify how many tokens you want to get. You will be asked to connect your crypto wallet if you have not done it before.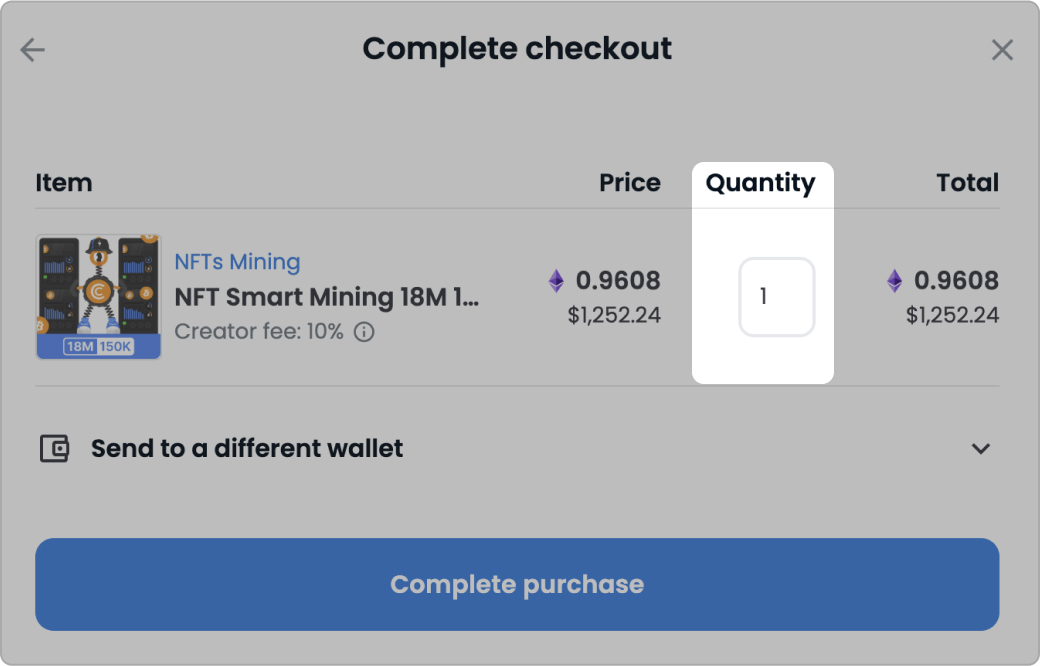 5. Choose your payment method: card or cryptocurrency. In case you do not have enough cryptocurrency on your balance you will be prompted to add funds.
Keep in mind: when you purchase the NFT with Polygon, you need MATIC and the payment will require no commission. And when buying with ETH, a gas fee will be added to the initial price of the token — so the final cost will be different!
6. Enter your payment information.
That is all! You have successfully bought your own CryptoTab NFT! How to connect MetaMask and activate your purchased tokens from the NFTs Mining collection to CT NFT you can find in out previous articles.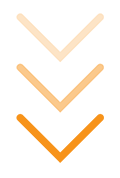 Now you know how to use OpenSea and get your own NFT! Do not forget to share this article with others so they too can start their NFT journey!