CT NFT app is now available on Android
CT NFT App: NFT-world under the BTC sun in your pocket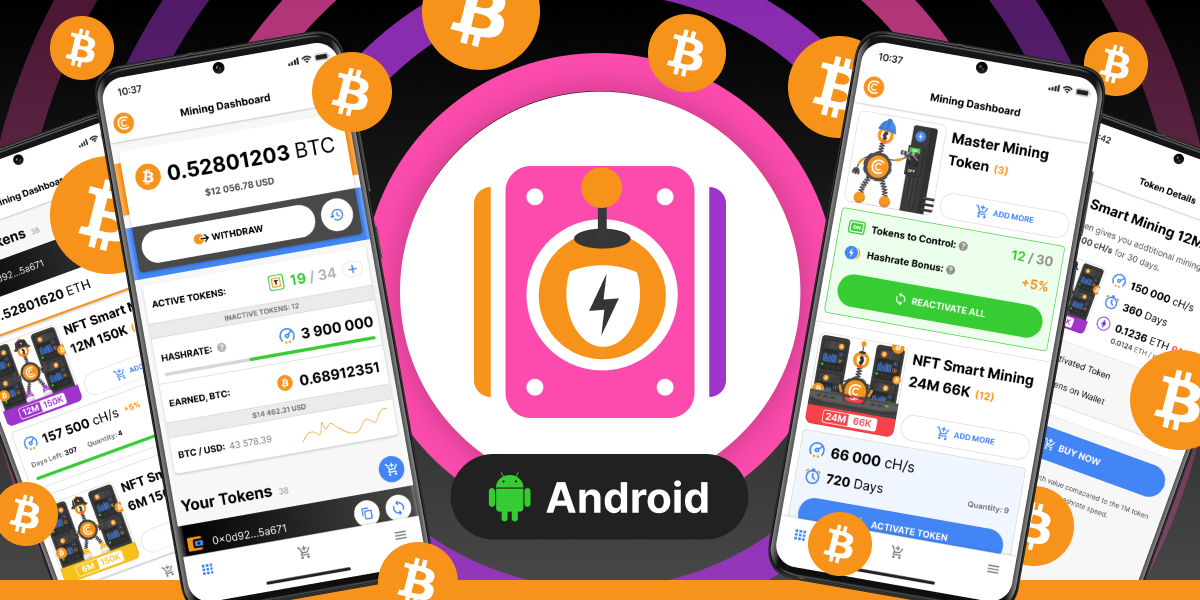 Take advantage of NFT's innovative technology and turn it into a long-term source of income in BTC! This is all about the world of CT NFT, which now has its own mobile app available on any Android device!
Now your stable income in BTC is even more convenient and entertaining. Use the app to interact with tokens: activate, shake and touch to take advantage of each NFT from CryptoTab!
Combine your NFTs into groups, use other tokens to manage them and receive bonuses. And if you want to expand your collection, do it right in the app! Watch your income skyrocket and withdraw your funds without commissions!
Manage everything in one interface: top up and buy tokens right in the app, interact with unique CryptoTab services and CT NFT Referral System. The whole NFT world under the Bitcoin sun that fits in your pocket!

CT NFT is already waiting for you on Android!